4.A. 25 años de 'I can hear the heart beating as one'
Si hay un disco que es capaz aunar una variedad de estilos musicales con auténtica maestría para lograr una obra incontestable ese es'I can hear the heart beating as one' de Yo La Tengo, que cumplió 25 años el 22 de abril.
La obligada reedición no es especialmente atractiva, pero sí que lo es la publicación del director's cut del insuperable vídeo de 'Sugarcube'
Y para hacer más redondo este lanzamiento, han mantenido una conversación con David Cross sobre el videoclip y han puesto a la venta la sudadera de la Pres. McKinley Academy of Rock en la que nuestros protagonistas intentan emular a las estrellas del rock.
4.B. La conexión entre Estudio Abierto y Futurama
Lo que son las cosas. Buscando información del tema 'Desidia' de Objetivo Birmania (qué temazo, a pesar de la producción cutrísima de ese personaje siniestro que es Julián Ruiz), me encuentro con una actuación en el programa Estudio Abierto de TVE y aquí viene la sorpresa: Su sintonía es el 'Psyque Rock' de Pierre Henry, el tema al que homenajeaba la cabecera de Futurama.
4.C. Metallica y Johnny Depp
Otra relación improbable es la Johnny Depp y Metallica, pero aquí está. Culpad al mojón:
4.D. Retorciendo el lenguaje
Margarita Robles, la ministra más querida por la derecha en España, dice que no lo llames destitución, sino sustitución.
Yo te digo, no lo llames eufemismo, sino estupidez.
4.E. Errores poéticos del lenguaje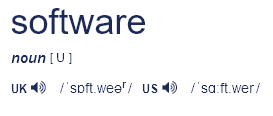 Me llaman la atención la gente que pronuncia mal la palabra software, y dice algo similar a /sofwar/, como si se refiriesen a soft war, una guerra de baja intensidad. Con el auge de las noticias falsas, los bots, la recolección de datos personales, la manipulación de los medios, los ataques informáticos, la guerra cibernética, el internet de las cosas… quizás no estén tan equivocados y lo estén haciendo con toda la intención del mundo.
4.G. Jared Polin quiere decirte algo
Gastarse 99 dólares para obtener una crítica fotográfica del youtuber/fotógrafo Jared Polin no es una estafa, pero se me ocurren 100 maneras mejores de emplear ese dinero.
4.H. Enrique Novi, D.E.P.
Enrique Novi fue un personaje imprescindible para entender el movimiento musical y cultural de la ciudad de Granada. Buena parte de mi bagaje musical se lo debo a él, pese a no llegar a conocerlo en persona. Fue, entre otras muchas cosas, el programador de la mítica sala Planta Baja. De los numerosos obituarios comparto el de Alfonso Méndez y el de Antonio Pomet.
Descanse en paz.
4.I. Henry Wessel
En apenas una semana termina la exposición 'Henry Wessel. Más allá del estilo documental' en el Centro José Guerrero de Granada. Merece la pena verla.
[Esta es una de las páginas de mi cuaderno de apuntes. Puedes recibir un aviso cuando las publique si te suscribes a instantes.net]